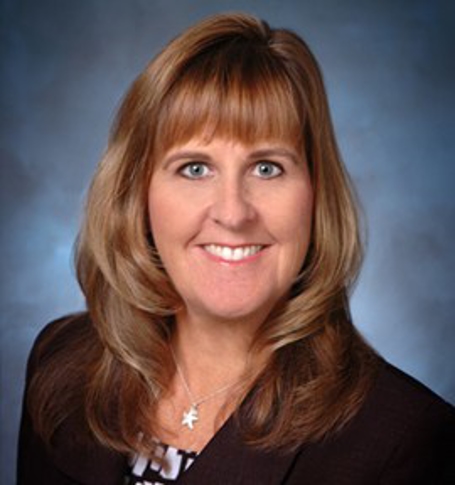 Jeanne M. Normandeau Attorney
Bio
Ms. Normandeau graduated from the University of San Diego in 1986 where she majored in Political Science and received a minor in International Relations and a Paralegal Certificate. Upon graduation from USD, she worked as a paralegal for an insurance defense law firm for two years.
She attended Gonzaga University School of Law in Spokane, Washington, where she participated as a member of the Jessup Cup Moot Court Team. While in law school, she worked as a legal intern for the Washington State Attorney Generals Office and as a summer intern with the United States Army Judge Advocate General Corps at the Defense Appellate Division in Virginia. She graduated from Gonzaga Law School in May 1991 and was admitted to practice law in California in November 1991.
In January 1992, she joined the Army JAG Corps as a JAG prosecutor and was stationed in both Germany and California. While in the Army, she became Chief Prosecutor and also served as a Special Assistant United States Attorney where she prosecuted civilians that committed misdemeanors on base. Because of her experience in the Army as a JAG Attorney, Ms. Normandeau is highly sought after by members of the military accused of DUI in military or civilian courts.
In April 1995, Ms. Normandeau left the Army to begin working as a Deputy District Attorney for the Los Angeles County District Attorneys Office. During her 6 years with District Attorney, she gained experience prosecuting both misdemeanor and felony cases. The crux of her caseload was prosecuting DUI cases.
In 2001, she left the District Attorneys Office and began working as a criminal defense attorney with Blumenthal Law Offices. Her very first assignment was a murder case and through her tenacious investigation and persistence, she convinced the DA to dismiss the charges against her client. During her tenure, she represented clients accused of misdemeanors and felonies ranging from DUIs to Murder cases.
Since December 2003, she has worked for the Law Offices of Lawrence Taylor specializing in DUI defense. In the last 11 years, she has become certified in the Administration of Standardized Field Sobriety Tests (SFSTs), attended the DUI College Summer Session at Harvard Law School, the Colleges intensive Mastering Scientific Evidence Seminar, as well as numerous other DUI Defense seminars.
Ms. Normandeau has had tremendous success in the courtroom, at DMV hearings and in her negotiations with prosecutors. She gives every client close personal attention and prides herself on leaving no stone unturned in their defense.