California Felony
DUI Attorneys
Felony DUI convictions are more than mere traffic violations— they can carry heavy fines, lengthy prison sentences, and long-term consequences that can impact your future employment prospects, personal relationships, and overall quality of life. Reacting swiftly and securing legal representation is paramount to protecting your rights and managing the potential impact of these charges.
At The Law Offices Of Taylor & Taylor, we are deeply committed to providing aggressive and comprehensive legal support to those grappling with felony DUI charges. Our dedicated attorneys bring a wealth of knowledge and experience to the table and work tirelessly to provide our clients with stalwart representation throughout every step of the legal process.
Our firm prides itself on the high level of client satisfaction we have achieved over the years. At The Law Offices Of Taylor & Taylor, we understand the gravity of your situation and stand ready to assist you in this challenging time.
To schedule a free initial case consultation, call us at (562) 330-4173.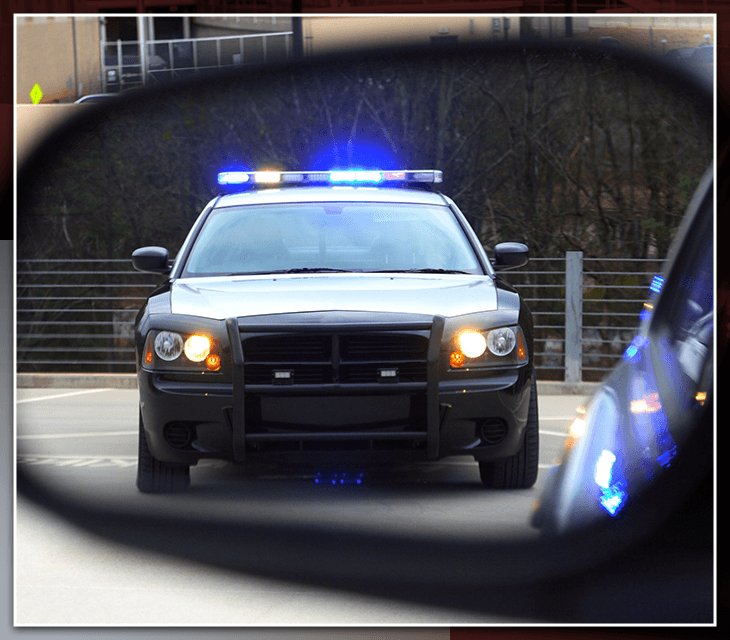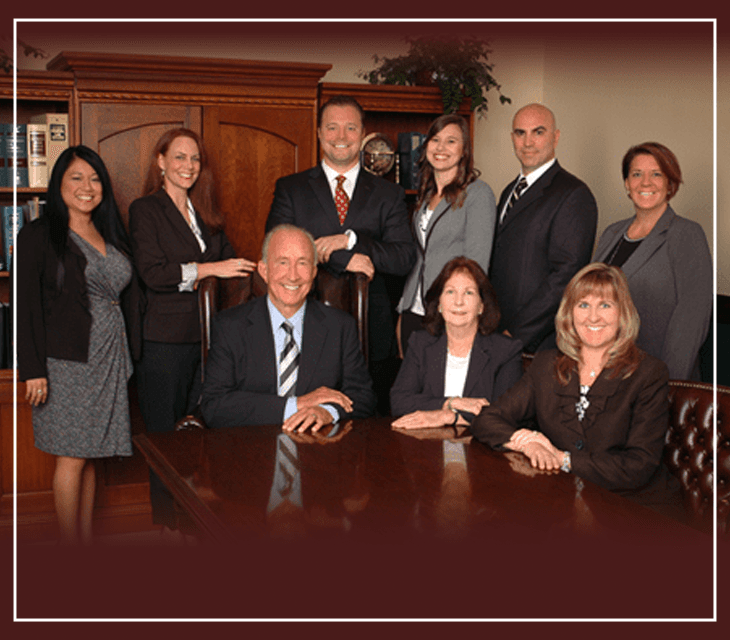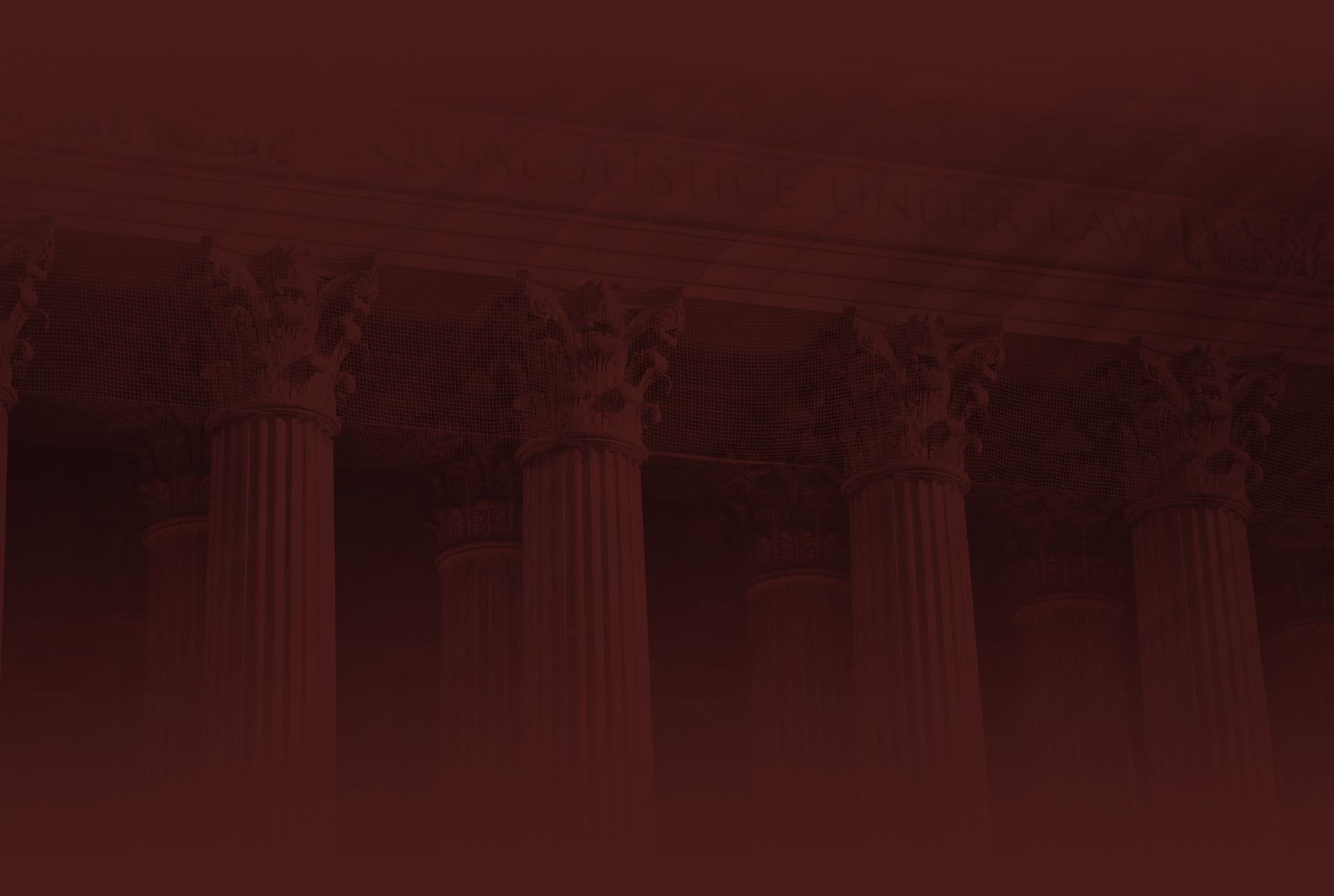 "Mrs. Normandeau is by far the hardest-working and most diligent attorney I have ever met."

I cannot express enough gratitude towards Taylor and Taylor's Attorney, Jeanne Normandeau. I hired Mrs. Normandeau for a VERY ...

Bruce R.

"This is a top level law firm. The Bible of DUI's comes from this firm!"

This is a top level law firm. The Bible of DUI's comes from this firm! These are the guys other attorneys call when they are ...

Tania C.

"I would recommend this firm with no qualms!"

I received counsel in a sensitive legal matter from Lawrence Taylor Sr., and his advice was spot on. I did some research and ...

Jerry S.

"Christopher always made me aware of what was going on with my hearings, and got me the best outcome possible."

When you need to get a lawyer, you aren't usually in a great situation. I wasn't at least. Christopher and his team never ...

Jessica S.

"Jeanne Normande is a great lawyer. She knows how the Riverside court judges work."

Jeanne Normande is a great lawyer. She knows how the Riverside court judges work. She will fight for you and will get you the ...

Joe E.

"Won DMV hearing and got my case expunged for a minor issue"

Truly great team of lawyers. Handled everything the very best they could. Won DMV hearing and got my case expunged for a ...

Nick T.

"Thankfully Mr. Taylor was able to help fight my case without me ever having to go to court"

You should never drink and drive anywhere, but especially don't do it in la Jolla! Cops down here have nothing better to do ...

Steven K.

"They will fight strategically to help you win your case."

These are the best lawyers in LA/OC when it comes to DUI cases. They will fight strategically to help you win your case. My ...

Kendall L.

"I have come across many attorneys in my life and I have never been treated as well as I have her"

I have come across many attorneys in my life and I have never been treated as well as I have here. Every phone call was ...

Anthony D.

"Chris not only got me down to a Wet Reckless but was able to significantly reduce the penalties I would face."

Im am so glad that I read the reviews of Taylor and Taylor after my first "incident" and immediately contacted them. Chris ...

Suzi J.
The Difference Between Misdemeanor and
Felony DUI
In California, DUI can be classified as either a misdemeanor or a felony, each carrying different legal implications and penalties. A first, second, or third DUI offense within 10 years is typically considered a misdemeanor, provided there are no aggravating circumstances. These offenses may result in fines, probation, mandatory attendance at DUI school, and potentially short-term county jail time.
A DUI charge can escalate into a felony under certain conditions. These include causing bodily injury or death to another person while driving under the influence, having four or more DUI offenses within 10 years, or having a prior felony DUI conviction.
It's vital to understand that every case is unique, and the specific circumstances surrounding your case will ultimately dictate the charges and potential penalties. At The Law Offices Of Taylor & Taylor, we're dedicated to thoroughly analyzing your case, explaining the potential legal implications, and crafting a robust defense strategy tailored to your situation.
What Is a Watson Murder Charge?
A Watson murder charge represents one of the most severe outcomes for a DUI offense. This charge stems from a landmark case called People v. Watson, where the court ruled that a person who drives under the influence and subsequently causes the death of another can be charged with second-degree murder.
The courts argue that by driving while intoxicated, the driver exhibits a conscious disregard for human life, which fulfills the malice requirement for a murder charge. The Watson murder charge is typically applied in cases where the driver has prior DUI convictions and has been explicitly warned about the risks of driving while intoxicated.
The implications of a Watson murder charge are severe, with penalties including 15 years to life in state prison, significant fines, and a "strike" on your record under California's Three Strikes Law.
What Are the Penalties for a Felony DUI Conviction?
While the specific penalties for felony DUI in California vary depending on the severity of the case and any prior convictions, they often include the following:
Prison Sentence: A felony DUI conviction can lead to a sentence ranging from 16 months to 10 years in state prison. In cases where a victim suffered significant bodily injury, an additional consecutive 3 to 6 years may be imposed. If a fatality occurred, the offender might face a charge of vehicular manslaughter or even second-degree murder, with sentences exceeding 10 years.
Fines: Convicted offenders may face fines ranging from $390 to $5,000 and other penalty assessments, which could substantially increase the total financial obligation.
DUI School: Felony DUI offenders are typically required to attend a state-approved DUI school for 18 to 30 months.
License Suspension: A felony DUI conviction often leads to a four-year suspension of driving privileges. In some instances, permanent revocation of the driver's license may occur.
Restitution: If the DUI incident resulted in injury or death, the court might order the offender to pay restitution to the victims or their families.
Habitual Traffic Offender (HTO) Status: A person convicted of felony DUI is usually designated as a habitual traffic offender by the California DMV for a three-year period following the conviction.
These penalties underscore the magnitude of a felony DUI conviction and the necessity of securing experienced legal representation if charged.
The Results of Our Cases Speak for Themselves
Providing Hard-Hitting Criminal Defense
Drunk Driving w/ Drugs

Glendale - 6 months jail, fine, license suspension.

Charges Dismissed

2nd Offense DUI At High Speed

Ventura - 1-year jail, fine, loss of license.

Charges Dismissed

Felony DUI w/ Injury

Rancho Cucamonga - 18 months prison, loss of license.

Reduced to Misdemeanor DUI (fine, no jail)

Drunk Driving

Los Angeles - 6 months jail, fine, license suspension

Reduced to Exhibition of Speed (fine)

DUI & Hit-And-Run (.30%)

Vista - 1-year jail, fine, license suspension.

DUI Dismissed, Plea to Hit-and-Run (Fine)
When Is DUI Charged as a Felony in California?
What may seem like a simple DUI can quickly escalate into a felony charge if certain aggravating factors are present in your case. These factors serve to elevate the seriousness of the offense and, correspondingly, the penalties attached to it.
At The Law Offices Of Taylor & Taylor, we approach each case with a comprehensive understanding of California's DUI laws and a dedication to providing robust legal support for our clients.
Prior Convictions

Having four or more DUI offenses within 10 years can elevate a DUI to a felony at the discretion of the prosecutor. You will also be charged with felony DUI if you have a prior felony DUI conviction, whether or not you were convicted in the past 10 years.

Causing Bodily Harm

A DUI charge may be classified as a felony if the driver causes bodily injury or death to another individual while impaired. In these cases, the severity of the injuries may also influence the degree of the charges and the potential penalties.

Elevated BAC

While any blood alcohol concentration (BAC) above the legal limit is a violation, an extremely high BAC could lead to more severe charges. In California, a BAC level that is significantly above the .08% legal limit may heighten the severity of the DUI charge

DUI with a Child Present

Driving under the influence with a minor in the vehicle adds an element of child endangerment to the offense. If the impaired driver has a child under 14 in the car, it may escalate the DUI charge to a felony, given the increased potential for harm

Breathalyzer Test Results

Breathalyzer tests are often the first piece of evidence collected during a DUI investigation. These devices measure the concentration of alcohol in an individual's breath, which is then used to estimate blood alcohol content (BAC).

The accuracy of these devices is predicated on numerous sensitive factors, including proper calibration, correct usage by law enforcement, and your physiological conditions at the time of the test. We scrutinize these elements thoroughly. Medical conditions, diet, or even the use of certain medications can lead to false-positive results.

Our team also examines whether the officer administering the test was adequately trained and if the device was correctly calibrated and maintained. In instances where the protocol was not followed, you were misled or coerced into taking the test, or there existed external factors that may have influenced the results, we can argue for the dismissal of this evidence in court. Our knowledge and experience allow us to expose potential inaccuracies in breathalyzer test results, an approach that has previously led to favorable outcomes for our clients.

Orange County's Premier DUI Defense Attorneys
With an average of 32 years of experience, a top A-V rating, and a listing in the Bar Register of Preeminent Lawyers, the firm continues to be widely recognized as California's premier DUI defense attorney's and has twice been recognized in the American Bar Association Journal for its specialization and unique technical support staff of former law enforcement, blood-alcohol and DMV experts.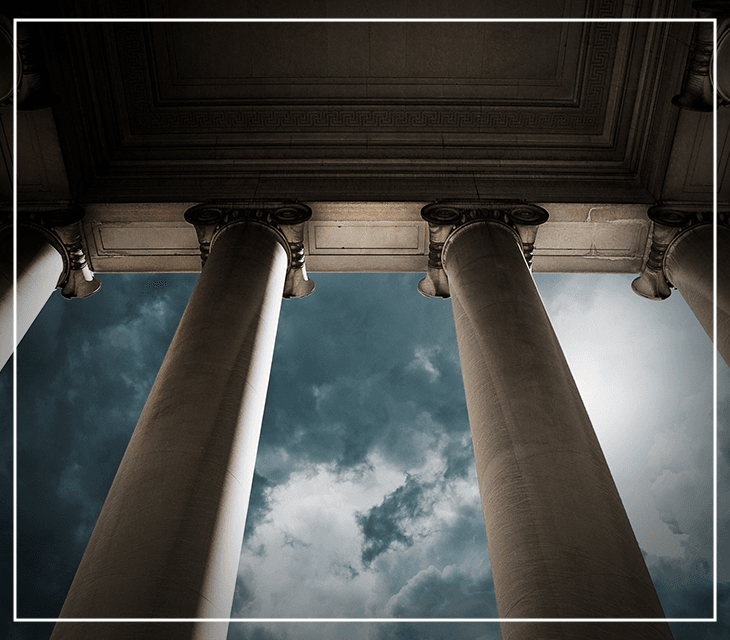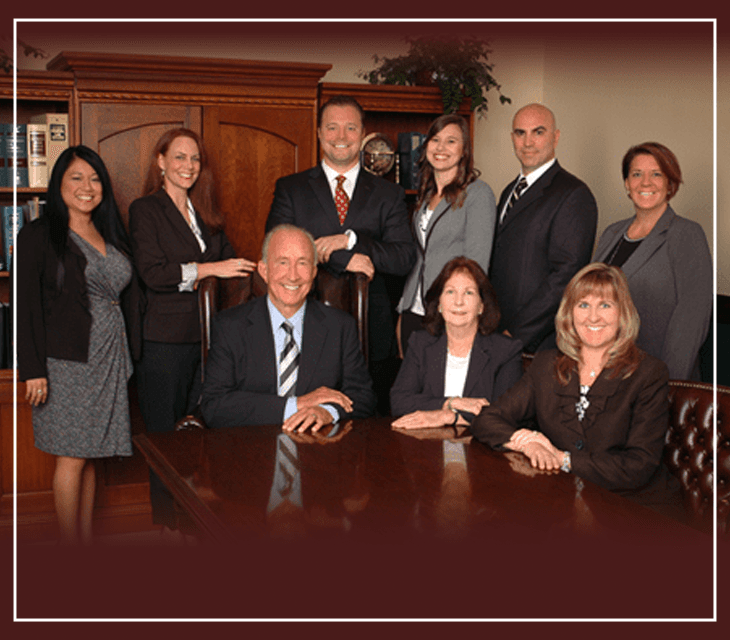 Committed and Experienced Legal Representation
At The Law Offices Of Taylor & Taylor, we provide a distinctive combination of commitment, experience, and empathy that sets us apart in offering legal representation for felony DUI cases. Our team is highly knowledgeable in California's intricate DUI laws and has decades of experience handling even the most challenging cases.
We are unwavering in our pursuit of justice, meticulously constructing robust defense strategies tailored to the unique circumstances of each case. Our firm is dedicated not only to providing strong legal support but also to guiding you through this difficult time, understanding the emotional toll that a felony DUI charge can inflict.
We offer a complimentary initial case consultation so that you can discuss your case with an experienced and reputable attorney before making any financial commitment. We work hard to see that our clients are treated fairly and that their rights are safeguarded.
To get started, call us at (562) 330-4173 or contact us online today.
Experienced Attorneys Committed to Your Legal Needs
At The Law Offices Of Taylor & Taylor, our team of experienced attorneys is dedicated to providing high-quality legal services tailored to meet your specific needs. We understand that each case is unique, and we strive to offer personalized attention and guidance throughout the legal process.
Why choose our California felony DUI attorneys?
Extensive experience: Our attorneys have years of experience in various practice areas, including personal injury, family law, criminal defense, and estate planning. We have successfully handled numerous cases and have a deep understanding of the legal system.
Client-focused approach: We prioritize the needs and goals of our clients. Our attorneys take the time to listen to your concerns, answer your questions, and develop a strategy that best suits your situation. We are committed to providing you with the best possible outcome.
Strong track record: Our law firm has a proven track record of achieving favorable results for our clients. We have successfully negotiated settlements, won trials, and obtained significant compensation in various legal matters. You can trust us to fight for your rights and protect your interests.
Personalized attention: We believe in building strong relationships with our clients based on trust and open communication. When you choose our law firm, you can expect individualized attention and regular updates on the progress of your case. We are here to support you every step of the way.
No matter the complexity of your legal issue, our dedicated team is ready to provide you with the legal representation you deserve. Contact The Law Offices Of Taylor & Taylor today to schedule a consultation and discuss your case with one of our experienced California felony DUI attorneys.