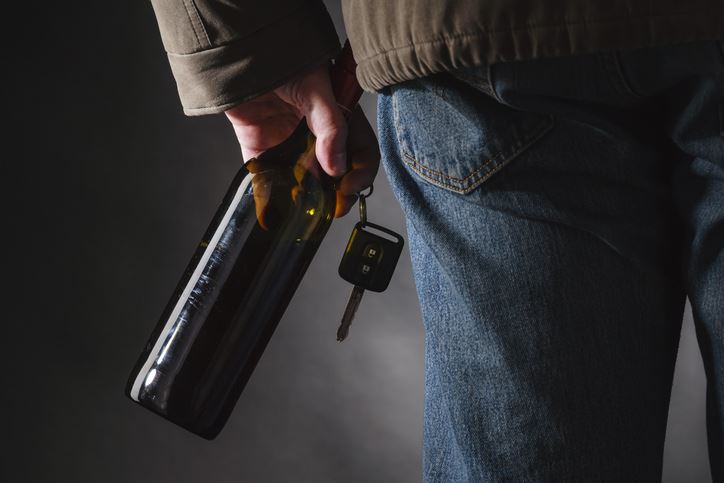 Have you ever wondered how many DUIs a person has received? Have you ever wondered who has the most DUIs, ever? (We're using The Price Is Right rules here, so don't guess too high…) Unfortunately, even if you guess a number that you think is too high to be correct, you might be shocked.
Although people are usually excited to brag about the records they hold, some records held are not always ones to brag about. In 2013, we wrote a blog post about a South Dakota man named Jerry Zeller. Mr. Zeller was appropriately nicknamed "Mr. DUI." At the time of writing our 2013 blog post, Mr. DUI had over 30 separate DUI charges. Nearly 10 years and a pandemic later, we were curious to see how Jerry was doing now, and if he's since been dethroned as "Mr. DUI."
Despite the minimal amount of published statistics on this topic and the difficulty in tracking down and fact-checking the statistics that actually are published, it looks like our very own Mr. DUI still holds the record for the most amount of DUIs received by one person. With over 30 DUIs, maybe it's a good thing that Mr. Zeller still wears this crown, as it's rough to imagine another person having over 30 DUIs on their own.
Consequences of DUIs
With so many DUIs under his belt, it's hard to imagine that Mr. Zeller didn't have his Driver's License suspended or revoked at any point. Although we don't have definitive data on Mr. Zeller's exact circumstances, it does bring up the question of how he received so many DUIs. Aren't there supposed to be rules, regulations, and consequences put into place to avoid this exact type of thing?
Sentencing and Punishment for a DUI in CA
In the state of California, the punishment for DUIs can depend on several factors. Aggravating factors, past DUI convictions, the county in which you receive the DUI, and the facts of the case can increase the severity of your punishment. Potential DUI penalties include:
●  Fines and assessments that could total thousands of dollars;
●  Time spent in county jail or state prison;
●  Restitution paid to the victims you injured driving while intoxicated;
●  Three to five years of probation;
●  Attending DUI school and other DUI programs;
●  Community service and other probation requirements;
●  Installation of an ignition interlock device (IID);
●  Driver's license suspension or revocation;
●  A strike against the Three Strikes Law for a felony DUI conviction; and
●  Designated as a Habitual Traffic Offender.
The collateral consequences of a DUI conviction generally include higher insurance premiums for at least three years. Additionally, you could lose your job or find it more difficult to find employment. Some professional licenses can be suspended or revoked, and it may be more difficult to qualify for specific government benefits and student loans.
Although these consequences, procedures, and regulations are California-based and Mr. DUI was a South Dakota native who received his DUIs within the state of South Dakota, it again brings up the question – how did Mr. Zeller possibly avoid these consequences? He likely didn't have a "get out of jail free" card, but he probably had the next closest thing – an experienced DUI Lawyer. DUI lawyers are defense lawyers who specialize in helping clients who have been charged with DUIs. Although DUI charges can seem daunting on their own, experienced DUI lawyers can help you navigate the judicial process. 
California has some of the most strict DUI laws and punishments for drunk driving in the United States. Representing yourself is never your best option. Many California DUI attorneys, such as the Law Offices of Taylor & Taylor offer free consultations. You can get answers to your questions and legal advice from a trusted legal advocate for individuals facing criminal allegations.
Hiring a California DUI Attorney
Regardless of your situation, if the police arrest you for DUI, you need to talk with a DUI defense attorney as soon as possible. Waiting to speak with a lawyer can result in avoidable penalties, such as a suspended driver's license. Legal representation will provide you with the highest odds of positive outcomes.
You should never go it alone when dealing with DUI charges. An experienced attorney can help you achieve far more positive consequences than are likely if you do not have the advice of legal counsel. If you'd like to learn more, you can schedule a free consultation to speak with one of our expert California DUI attorneys. Contact us today by finding our office closest to you at this link.
SOURCES:
https://www.duicentral.com/blog/most-duis/ 
The post How Many DUIs Does the Most "Decorated" DUI-Holder Have? appeared first on Law Offices of Taylor and Taylor - DUI Central.